House rewires in Brighton
Expertly carrying out house rewires in Brighton, Hove, Portslade, Peachaven and surrounding areas.
From time to time it may be necessary to do a complete or partial rewire of a property. If that is the case we can provide the full service for you as hassle free as possible - leaving you with an electrical installation that's just right for you and safe to use for decades to come.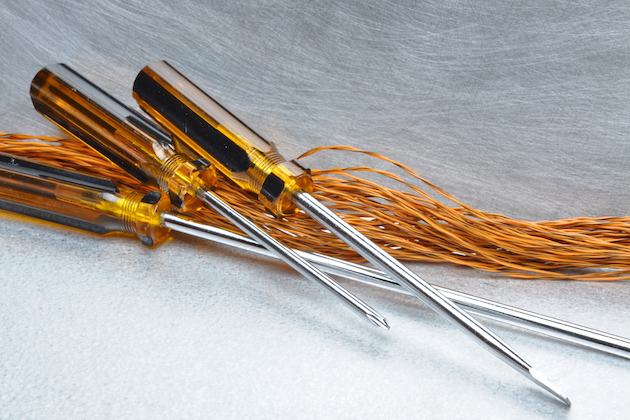 WHY REWIRE?
There are a few reasons you may decide to rewire your property such as:
Ageing electrics have been deemed unsafe.

You are doing a full renovation (this is a good time to rewire as you will be decorating anyway so any damage caused to walls whilst running in new cables can be replastered before you decorate).

You are looking to add or reposition lots of sockets and lights (if you are doing a lot of additions and alterations anyway sometimes it can make more financial sense to rewire everything in one go, and you can also then be sure the whole installation is up to scratch and safe to use).

You are building an extension or loft conversion (in this case you may need to do a full or partial rewire if the existing electrics are not suitable to handle the extra load).
SIGNS YOU MAY NEED A REWIRE
Your fuses or trip switches keep blowing.

Buzzing or crackling sound coming from electrical accessories.

A smell of electrical burning.

A very old looking consumer unit (mains board).

Green goo coming from plug sockets or light switches.

The property is old and has no sign that it's ever been rewired
If you have any of these signs get in touch and we can take a look and advise if a full or part rewire is necessary. We will also let you know if there are other easier (and cheaper) solutions that will make the installation safe such as installing a new consumer unit (mains board) or replacing faulty parts. We will never pressurise you into getting work done that's not necessary - but we always warn people of anything that is dangerous and requiring urgent attention.
THE PROCESS
If you do need or choose to get a rewire done the usual process will be as follows:
1. Design: Some customers know exactly what they want and where they want it which is absolutely fine and we are happy to work from drawings designed by others. If you are not so sure we are more than happy to work out an electrical layout with you to ensure that powerpoints are where you need them and you have the ideal lighting for every room.
2. Disconnecting old electrics: We will need to get rid of the old electrics first to make way for the new cables and accessories. (Don't worry, we will wire up a temporary bank of sockets first so there is still some power and any other trades working can use power tools and plug in lights whilst the main power is off.)
3. First fix: This is the biggest part of the job and also the most disruptive. It is where we fit all the back boxes and run in all the new cables for sockets, lights, cookers and whatever else has been asked for. Ideally the property will be empty for this as it can be very messy and noisy. We will need to lift up floorboards, drill holes and cut channels into walls to get the cables into the right places.
4. Plastering: Usually at this stage you will want to get a plasterer in to repair the chases and holes that have been made during the first fix stage. Some customers prefer to do this after we have finished the second fix stage which is also fine but just means the plasterer will need to be careful plastering around the new lights, sockets and switches.
5. Second fix: This is where we fit all your lovely new light fittings, sockets, switches, TV points, media points, smoke alarms and anything else we have wired for.
6. Test, power up and commissioning: Usually we do this during the second fix. We will test all the circuits installed, get everything livened up and complete an electrical installation certificate.
7. Final fix: Ideally this won't be necessary but quite often we may need to come back to do a final fix to finish off any items that couldn't be done whilst second fixing. For example connecting up the oven if the kitchen wasn't installed or connecting your heating controls if the boiler wasn't fitted.
8. Handover: When the job is done we will make sure to give you all paperwork such as certification and instruction manuals and explain how everything works such as fans, consumer unit, heating controls etc.
In my experience this is something that too many electricians fail to do. To me it feels a bit daft to install, for example, an all singing all dancing extractor fan if the customer doesn't know how it works. So when we install a complex piece of equipment, like a new consumer unit (mains board) we will explain what all the switches do and how to test and reset them when needed.